Open Secure PDF Files
Open Secure PDF Files Easily with PDF Unlocker
There are many situations in which you have to Open Secure PDF Files.PDF file gets secured with master restriction and user password. Master restriction of PDF file is a kind of restriction which restricts the PDF files from its printing, editing, copying and extraction. So, in a situation, if you made one PDF file and you have put master restriction on the PDF file and unfortunately, you don't have a backup of PDF file in word format but, you want to copy particular information from some pages due to an urgent official requirement and you need a solution to remove master restriction. Then,PDF unlocker is the one smart solution for you. The functions which make this software smart are mentioned below:
This software removes complete master restriction from PDF file i.e. you can easily execute printing, editing, copying and extraction of PDF file.
You retrieve the PDF file exactly with actual data after performing the unlocking process with this software.
Adobe acrobat is used to create PDF file and this utility program supports all the versions of Adobe acrobats.
PDF unlocker comfortably runs with all the versions of Windows including 98, 2000, 2003, XP, Vista, and Windows 7
This tool supports all types of encryption of PDF file 128,192 and 256 bits.
Trial Exhibition to Open Secured PDF Files
PDF Secuirty Remover has designed this software with all possible advance qualities to perform unlocking of PDF successfully. It effectively removes master restriction and Open Secured PDF, remove e-book security from PDF files.
We're Here to Help You
PDF Unlocker Tool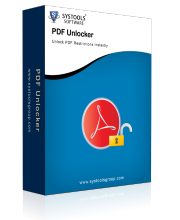 PDF Security Remover Tool
How to remove eBook protection
Is there is way to open my secured PDF files?
How can i remove protection from my locked PDF?