Working Steps of the Product
Easy Steps to Perform the Security of NSF database
STEP 1: Go to Start > Programs > Securase Software , Open Securase program . Start-up Screen will appear as follows: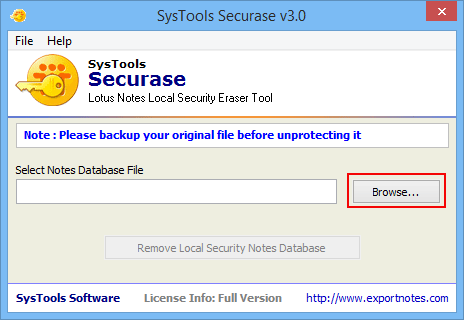 STEP 2: - Click "Browse" button to locate Lotus Notes Database having local security settings so as to remove local security.
» After Clicking "Browse" button following screen appears: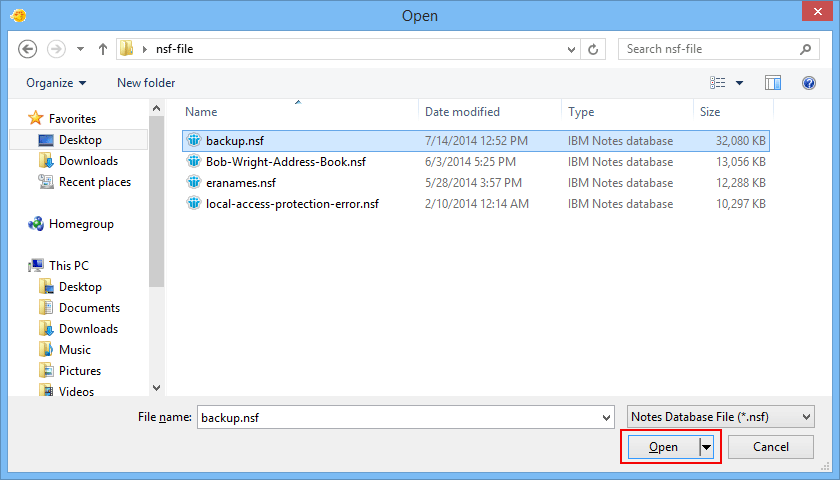 STEP 3: - Now you need to select the NSF file. Click on 'Open' button. Then the software will display a screen as shown below: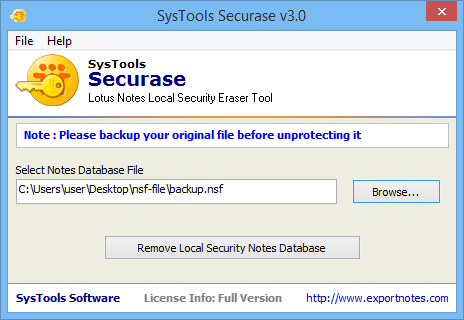 STEP 4: - Select the File and Click on "Open" Button and after selecting Lotus Notes Database, software displays screen as below: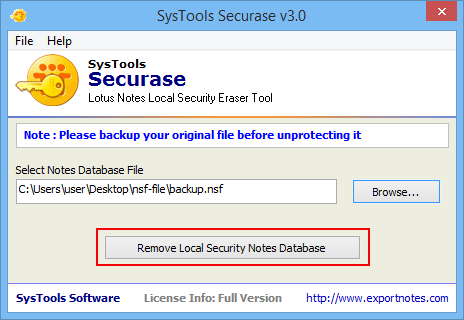 STEP 5: - Then click on Remove Local Security button. After this software will ask users if they really want to

or not as under: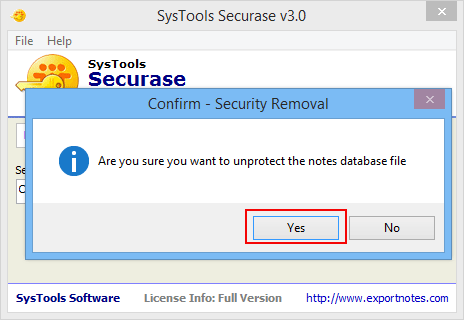 STEP 6: - Choose "Yes" to remove Local Security of Lotus Notes Database otherwise choose No. After this Software display screen showing successfull removal of local security settings as shown below: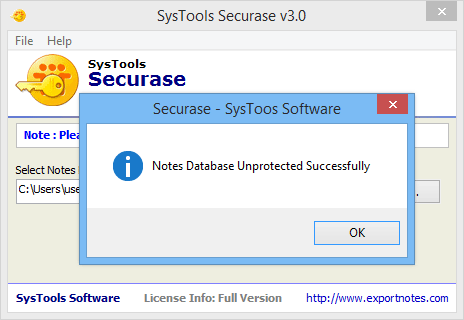 The version of Securase Software that is downloaded from our website is fully functional. It will allow you to remove local security only from provided NSF database having security settings. However, you must purchase a product activation key to remove local security from unlimited Local NSF databases.