Remove Security from A PDF file
Remove Security from A PDF file and Make the Required Changes?
Are you not able to recall your PDF owner password?
Problems Statement: Long time back if you have created any document on PDF format and you forgot the owner password of it. Now this PDF document will not allow you to make any changes, you cannot even take print of it. Forgetting your password can be very frustrating situation. You tried all the combinations you remember and still not able to edit that document.
Owner password of PDF file helps to protect your document from any kind of alteration and stealing your content. It will not allow anyone to make any kind of changes in content of that file. But sometime its big headache if you, yourself forgot the password and there are still some changes need to make.
Download Free Trial Copy of PDF File Security Remover
We have the Solution: Now there is no other option then remove the security from a PDF file. Removing the owner password seems to be very complex and near to impossible task but, don't worry about that, Now you can easily get access to your PDF file by Removing PDF owner Password using PDF Unlocker software. This tool quickly removes the owner password security levels and unlocks all the features such as copy, edit and print so you can make all required changes on time.
We're Here to Help You
PDF Restriction Remover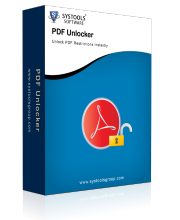 Remove Security on PDF